Nominations are now open for the 2021-2022 University City High School PTSA Executive Board!
Anyone interested in placing a name into nomination should email this form to Michelle Mitchell at mmitchac@gmail.com or go to Nominations for 2021-2022 UCHS PTSA Officers – Google Forms no later than March 20,2021.
Please feel free to self-nominate. All positions are open. All nomination forms will remain confidential. If you have any questions, please feel free to contact Michelle Mitchell, PTSA Parliamentarian, at mmitchac@gmail.com or Laura Ravine, PTSA President, at uchsmail@gmail.com.
Nominations will also be taken from the floor and voted on at the UCHS PTSA General Association meeting on April 29, 2021. **Nominees must be a UCHS PTSA member for at least 30 days prior to election to be an eligible candidate. Please go to the link below and join UCHS PTSA no later than March 29, 2021.
https://jointotem.com/ca/san-diego/uchs-ptsa/join/register
UCHS Lawn Sign Fundraiser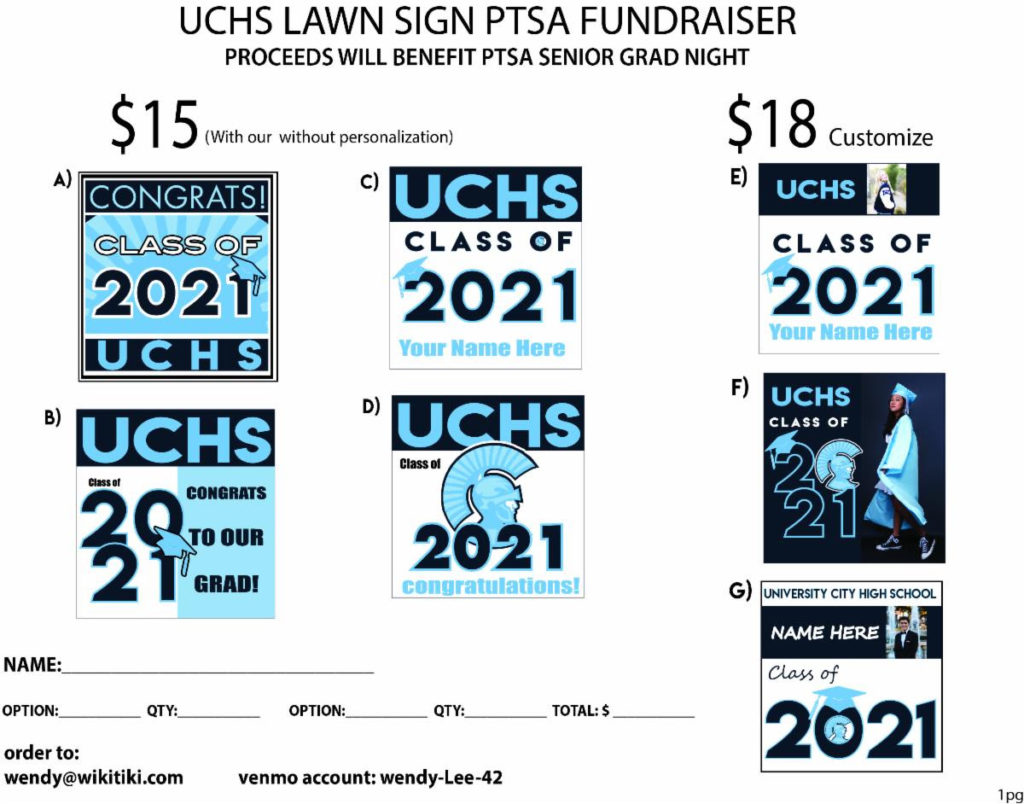 Email orders to wendy@wikitiki.com. Include your selection (A-G) and quantity of each, as well as the grand total due. You can also Venmo to "wendy-Lee-42".